Order Shipment Tracking for Magento 2
Track UPS, FedEx and USPS Packages Delivery Status Without Leaving Your Store
Good customer service begins from the time the customers show interest in your product until the products is delivered safely to your customers
March 9, 2021
I would total recommend their extensions
September 13, 2020
We use their Google Tag Manager enhanced ecommerce extesion & enhanced data layer - seems to be the most efficient way of hooking Magento up to analytics, adwords and other tracking requirements. Excellent support
April 4, 2021
I can recommend GTM/Enhanced Ecommerce Magento solutions provided by MagePal. They're providing customer with all the basic analytics/dataLayer functionalities by default, plus are not that difficult to extend and use for custom things. What's also worth to emphasise - quick and solid support from their creator
February 10, 2021
Fully satisfied with your products :)
April 1, 2021
Solid plugins, friendly support.
August 4, 2021
I experienced a very good customer service. They managed to find that one setting that prevented our tag manager from working correctly. Thank you for the good support.
March 21, 2021
We are a specialized european E-Commerce Agency for scalable, high performance e-commerce solutions for B2B and B2C merchants and highly recommend this Plugin: Magepal is the best solution for our customers to transfer all needed data into Google Analytics. The support is outstanding, even when a "out of the box" method is used in Magento. The assistance in finding a solution together with our Dev. Team was incredibly good!
May 2, 2021
A perfect Magento Extension which does exactly what it should do. And its for free !!!
January 21, 2022
Excellent Magento 2 extensions and 5-star quality support. If you need to set up Google Tag Manager, Google Analytics (Universal Analytics and the new GA4 - Google Analytics 4), an SMTP email module, customize the data layer variables, etc, definitely buy the extensions from MagePal. The code works well and support is outstanding. Quick knowledgeable responses to questions, from a lead developer. Absolutely great.
May 10, 2021
Great experience! They reply fast and are very helpful!
March 9, 2021
Best extension support in the Magento community. Don't just force use to provide server access
October 6, 2020
Great and professional !
September 21, 2020
I purchased several extensions from their website and and got some from their git account, helpful stuff. The offer a niche extensions that I couldn't' find easily somewhere else. The chat help is responsive and get my questions answered.
September 6, 2021
Excellent products and very good support. I recommend this company. I am using the Google Tag Manager and Enhanced E-Commerce extensions
February 8, 2021
Great experience with this company. They reply fast and are very helpful. They also listen to feedback in terms of how their products can be improved.
Keep Customers Coming Back to Your Store.
Providing your customer with a beautiful and functional order package tracking not only increases their loyalty to your brand but also give you the opportunity to remarket more products and services to your most valuable users. Good customer service begins from the time the customers show interest in your product until your products are delivered safely. Enhance your customer shopping experience with our order tracking extension.
Adding cross-sell, upsell, related, recently view products, social media links, or other elements to your package tracking page, using our extension is as easy as drag and drop the various elements in the sort order that meet your business needs. 
Whether you are using FedEx, UPS, USPS, or any other carriers, our extension integrates seamlessly with Magento to provide your customers with one-click package tracking functionality on your site straight from their shipping confirmation email. Our extension works out the box with any shipping provider that offers the ability to track packages from Magento sales order view admin.  Improve your average customer acquisition cost by upselling more products and services to each customer.
EXTENSION FEATURES.
Display other products on your order tracking page.
Decrease your cost per acquisition by offering more complementary products to your most valuable customers.
Add links to your various social media profiles.
Responsive design.
Easy drag and drop with zero codings needed. Customize content and sort order to control each section with individual visibility options.
Buy with confidence
Install our extensions with confidence knowing that they will just work! But if you run into an issue... no problem, we normally solved all issues in 15 minutes or less.
Did you know?
Our extensions have been downloaded over 1.6 million times, with thousands of happy customers worldwide.
We are Core Magento 2 contributors.
We are amongst the top 10 Magento contributor on StackOverflow.
We provide bug fixes to almost all extension companies
We help develop some of the top multi-million to billion-dollar brands using Magento
and best of all we just love creating great Magento products.
Each line of our code is carefully written and tested so that you will spend less time on issues and more time doing what you do best!
Setup in 30 minutes or less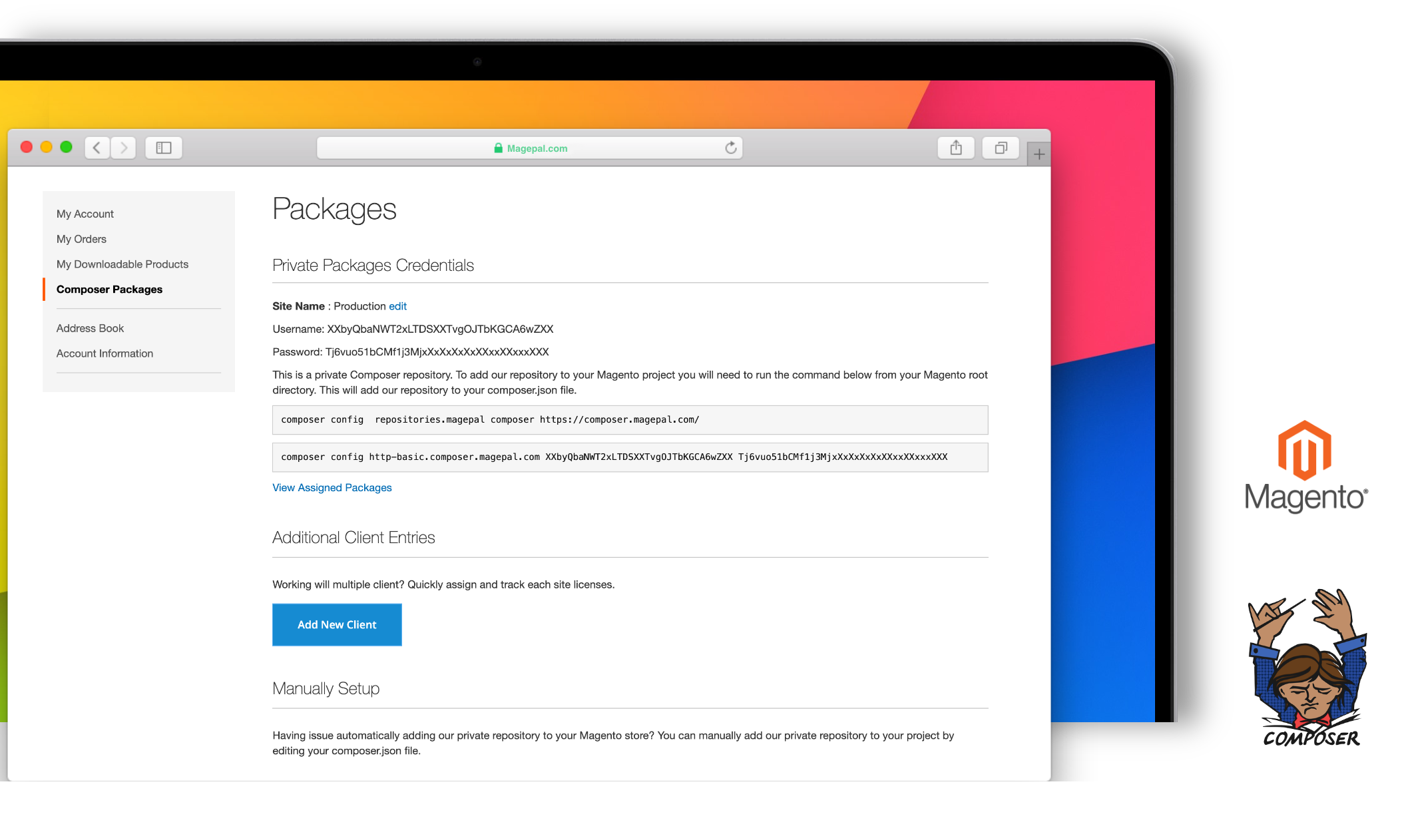 Our extension allows you to track your shipment's status along its journey without sending your customers to a third-party website. Quickly update your email template to integrate our one-click solution for package tracking. For example, once a customer package is shipped, your customer can simply click the link in their email and will be taken back to your Magento page displaying all the package tracking info and provide you the perfect opportunity to market more items.
We found other products you might like!