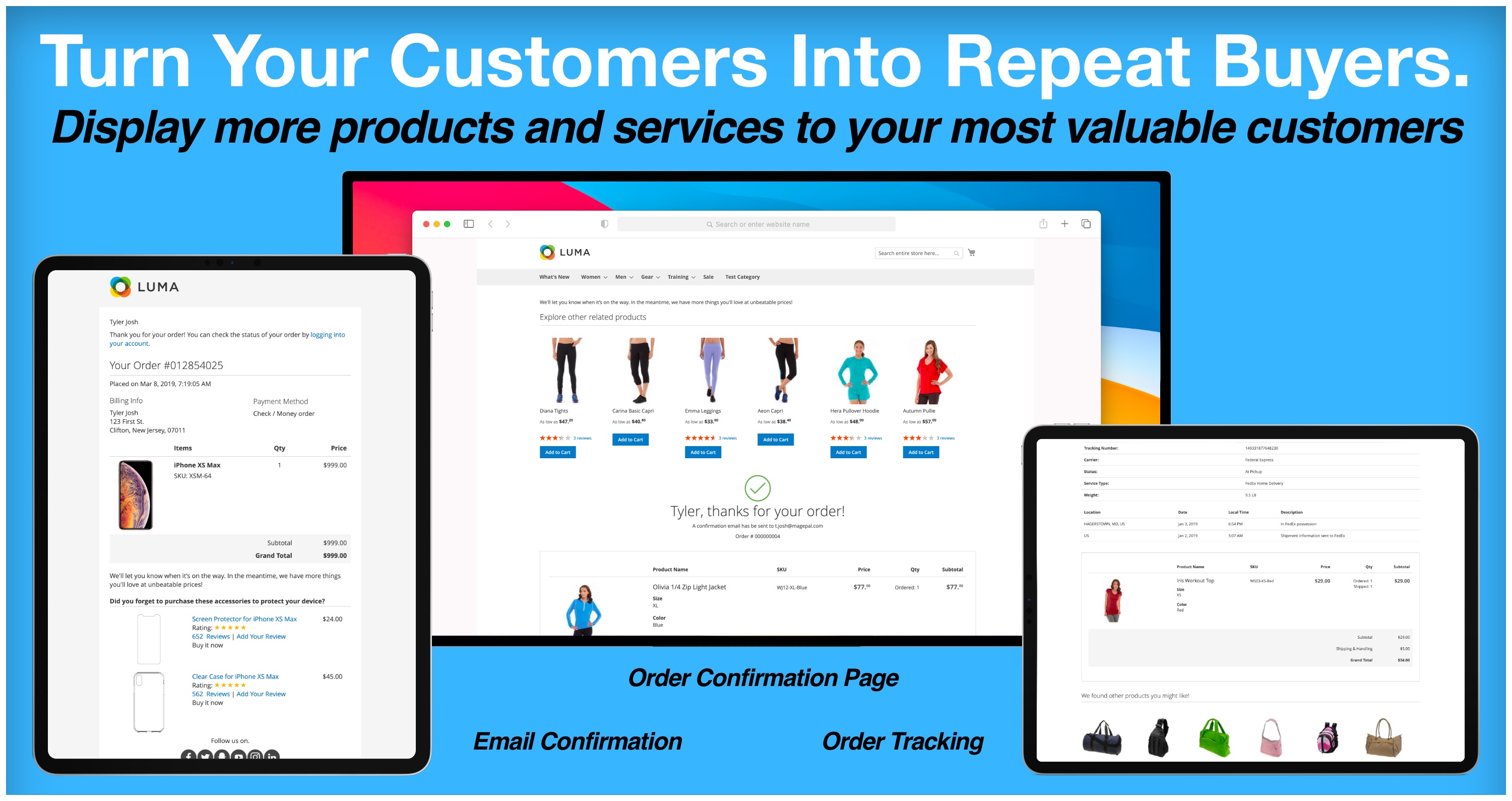 Increase Your Company's Revenue by Selling More to Existing Clients
Focusing solely on acquiring new clients? Investing in building stronger relationships with current customers can yield greater returns. It is cost-effective and more profitable to increase sales to existing clients rather than constantly searching for new ones, especially in the competitive e-commerce market where customer acquisition costs are on the rise. Even a small increase in sales can greatly impact your revenue. 
A repeat customer has a 60-70% chance of converting.
– Marketing Metrics
If a customer made a purchase from your company, there is a 60% or more chance that the customer will make at least 1 more purchase.
– Marketing Metrics
The probability of selling to an existing customer is 60-70%. The probability of selling to a new prospect is 5-20%.
– Small Biz Trends
80% of your future profits will come from just 20% of your existing customers.
– Small Biz Trends
65% of a company's business comes from existing customers.
– Small Biz Trends
It is 16x as costly to build a long-term business relationship with a new customer than simply to cultivate the loyalty of an existing customer.
– Annex Cloud
Repeat customers are 9 times more likely to convert than a first-time shopper.
– Adobe Digital Index
It costs 16x more to bring a new customer up to the same level as the current one.
– Small Biz Trends
37% of American customers consider themselves to be loyal to a company after 5 purchases.
– Yotpo
61% of small businesses report that more than half of their revenue comes from repeat customers
– BIAKelsey
On average, loyal customers are worth up to 10x as much as their first purchase
– Marketing Tech Blog
It can cost 5x more to acquire new customers than to keep current ones
– The National Law Review
A 5% increase in customer retention can increase a company's profitability by 75%
– Bain & Co
Reducing your customer defection rate 5% can increase your profitability 25-125%
– DestinationCRM
A 2% increase in retention has the same effect as decreasing costs by 10%
– Leading on the Edge of Chaos
82% of companies agree that retention is cheaper to execute than acquisition
– Econsultancy
Still Not Convinced? View More Stats...
Are you losing hundreds of thousands of dollars in revenue? All major e-commerce stores are doing it, so why wait?