Order Shipment Tracking for Magento 2
Track UPS, FedEx and USPS Packages Delivery Status Without Leaving Your Store
Good customer service begins from the time the customers show interest in your product until the products is delivered safely to your customers
March 18, 2021
Fantastic work and an excellent plugin. These guys are the best!
October 6, 2020
Great and professional !
December 24, 2021
I have a very positive experience with MagePal. They are very nice and ready to help
December 14, 2021
Great set of extensions for Magento. We've been using their SMTP app for Magento 2 for a long time; upgrades are quick and easy to install in the app/code directory and use. Chat support on their site was virtually instantaneous; they answered all my tech and merchandise questions quickly.
December 15, 2020
Everything works as needed and support is very helpful!
May 9, 2022
Great products and reliable and fast Customerservice&Support, thank you!
May 31, 2021
We use MagePal's products for Magento 2, and are happy with their reliability as well as with the company' responsiveness too. I emailed their support with a question, and got a reply within an hour. Five Stars!
December 5, 2020
Incredible support. Even in Sunday when I did not expect.
March 9, 2021
Incredible support regardless of time zone you are working in.
April 1, 2021
Solid plugins, friendly support.
April 17, 2022
nice customer service and very helpful, the module of the google tag manager for magento 2 works well, its a one-time-pay extension, not like any others that are starting to ask for subscriptions
September 10, 2020
I've worked with MagePal for a few years they are always very responsive and very knowledgable. There is nothing I ask for they can't do. From basic fixes to major customization they do a great job.
March 9, 2021
Top notch support team. Very knowledgeable
December 19, 2021
very quick and great support
May 10, 2022
MagePal were not able to help me today with my specific requirement. But the time and consideration I was shown by Renon was above and beyond the call of duty considering they did not have an out of the box solution, the very best effort was made to accomodate me. I will surely be back in the future, thank you.
Keep Customers Coming Back to Your Store.
Providing your customer with a beautiful and functional order package tracking not only increases their loyalty to your brand but also give you the opportunity to remarket more products and services to your most valuable users. Good customer service begins from the time the customers show interest in your product until your products are delivered safely. Enhance your customer shopping experience with our order tracking extension.
Adding cross-sell, upsell, related, recently view products, social media links, or other elements to your package tracking page, using our extension is as easy as drag and drop the various elements in the sort order that meet your business needs. 
Whether you are using FedEx, UPS, USPS, or any other carriers, our extension integrates seamlessly with Magento to provide your customers with one-click package tracking functionality on your site straight from their shipping confirmation email. Our extension works out the box with any shipping provider that offers the ability to track packages from Magento sales order view admin.  Improve your average customer acquisition cost by upselling more products and services to each customer.
EXTENSION FEATURES.
Display other products on your order tracking page.
Decrease your cost per acquisition by offering more complementary products to your most valuable customers.
Add links to your various social media profiles.
Responsive design.
Easy drag and drop with zero codings needed. Customize content and sort order to control each section with individual visibility options.
Buy with confidence
Install our extensions with confidence knowing that they will just work! But if you run into an issue... no problem, we normally solved all issues in 15 minutes or less.
Did you know?
Our extensions have been downloaded over 1.6 million times, with thousands of happy customers worldwide.
We are Core Magento 2 contributors.
We are amongst the top 10 Magento contributor on StackOverflow.
We provide bug fixes to almost all extension companies
We help develop some of the top multi-million to billion-dollar brands using Magento
and best of all we just love creating great Magento products.
Each line of our code is carefully written and tested so that you will spend less time on issues and more time doing what you do best!
Setup in 30 minutes or less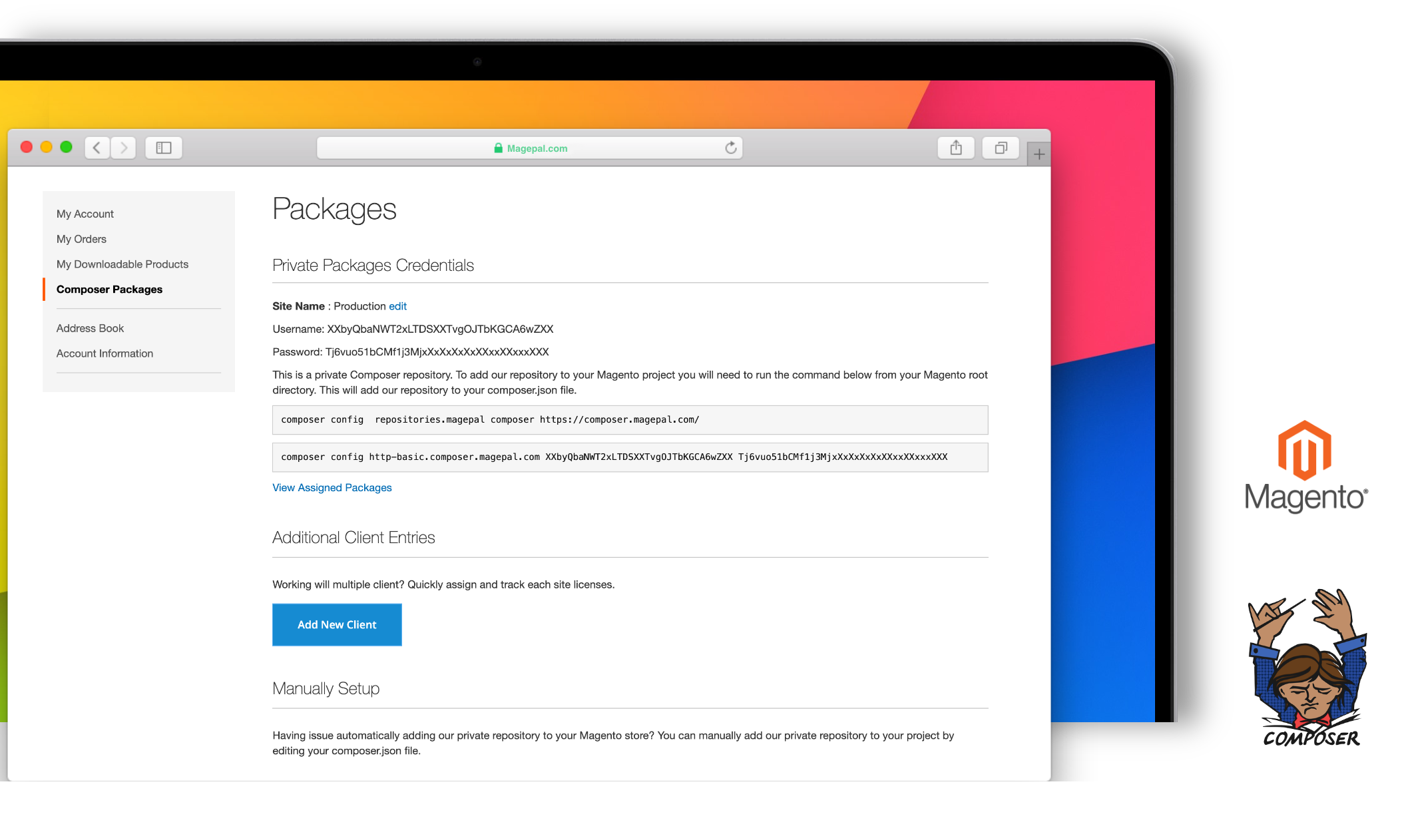 Our extension allows you to track your shipment's status along its journey without sending your customers to a third-party website. Quickly update your email template to integrate our one-click solution for package tracking. For example, once a customer package is shipped, your customer can simply click the link in their email and will be taken back to your Magento page displaying all the package tracking info and provide you the perfect opportunity to market more items.
We found other products you might like!