Google Tag Manager Account Setting & Configuration
The quickest way to configure your Google Tag Manager Container is to use our pre-config json import file which simplify the process by importing and auto generate all the tags, events and variable in your GTM container. For additional information, see Google's Container export and import which provide more instructions on how to import a sample JSON to a new container.
Note: If you are using an existing Google Tag Manager account, we strongly recommend that you publish all changes and export a backup of your current container before proceeding.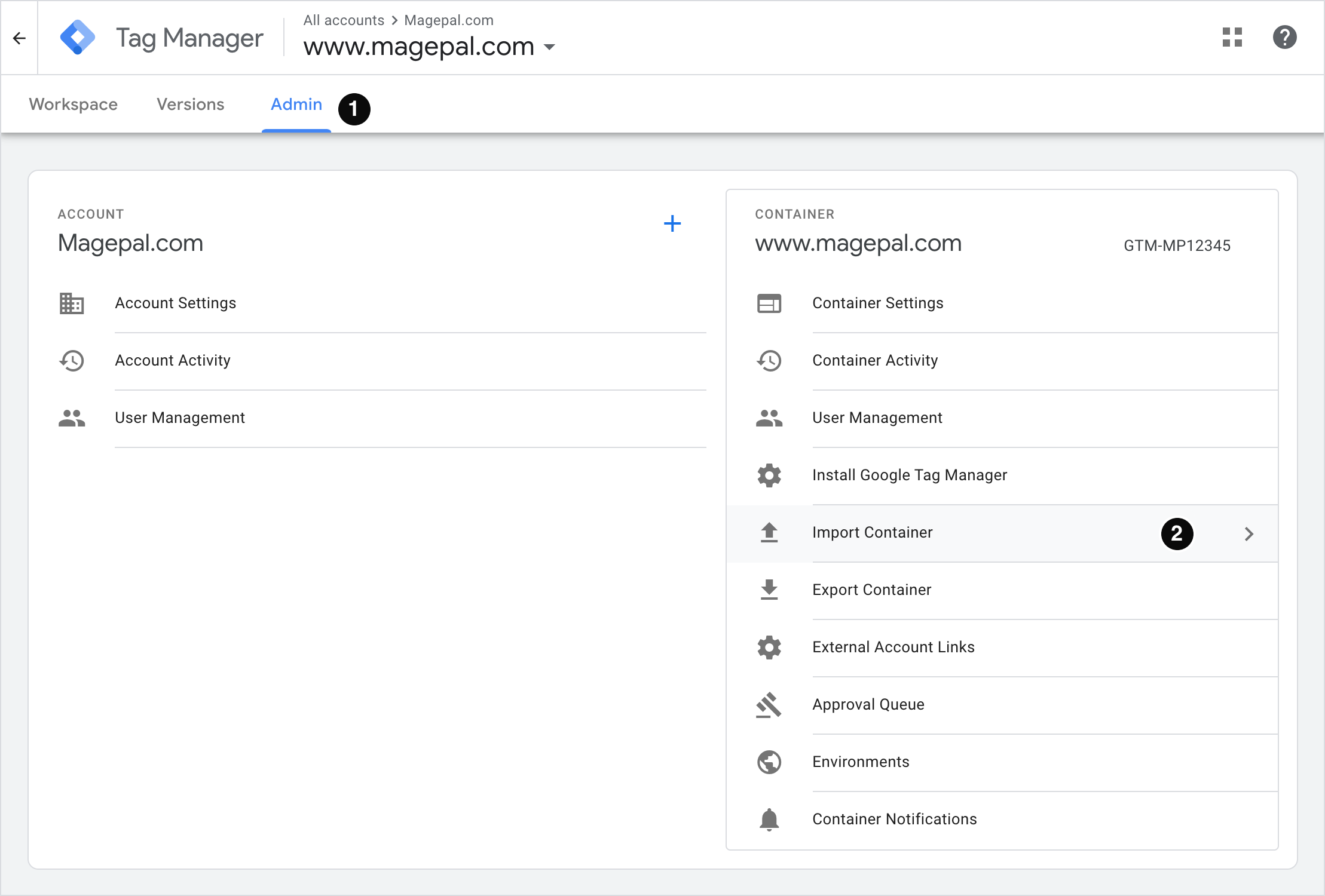 Download the MagePal Google Analytics 4 JSON Import Template File and do the following:
Open Google Tag Manager Admin.

Navigate to Admin > Container > Import Container.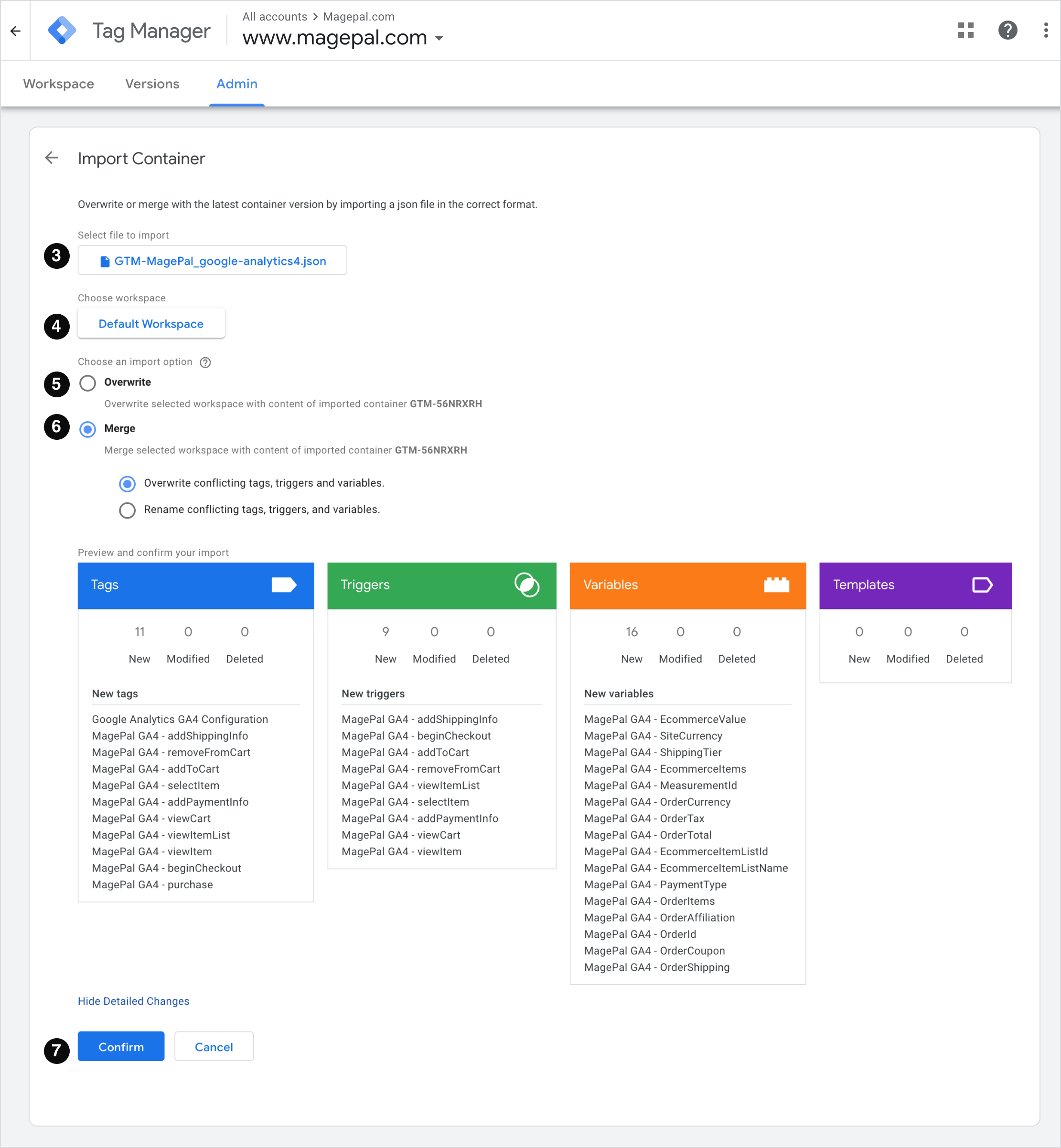 Click Choose container file and select the json file (GTM-MagePal_google-analytics4.json).

Under Choose workspace, click Existing or New (Enter a title and description, then click Save).

Select one of the following actions to import the file:
The Overwrite option should be selected for the new container. The Merge option should be selected is you are using an existing container. Click Preview to review the tags, triggers, and variables.
Warning: Remember to update the default Measurement ID
To edit the Google Analytics ID that is referenced in variables, do the following:
Navigate to Variables > User-Defined Variables.
Choose "MagePal GA4 - MeasurementId". Then, update the placeholder (G-xxxxxxx) with your own Measurement ID.
Follow Google's instructions to add tags, triggers, and variables to the new container.
If you have settings in another container that you want to use, they can be moved to the new container.
Click Confirm when complete.
Follow Google's instructions to publish the new container.
Note:
Adding Facebook Pixel, Bing UET, or other third-party JavaScript to your site using Google Tag Manager? Learn how simple and easy it is to integrate any third party service with our new
DataLayer extension
Google Tag Manager + Google Analytics 4 JSON Import Template